Printer monitoring is simply the tracking of key printer components such as the marker, toner, and ink level. Not only does it resolve printer performance issues but it also ensures high productivity of all printers on your Local Area Network or LAN. Using a professional printer monitoring tool, you can remain in control of your Epson, Canon, and HP printers. Some company owners may still wonder what remote printer monitoring is, whether it is important or not in the business and if devices, multifunction printers (MFPs), printers, should be monitored. Needless to say, technology is evolving rapidly and remote printer monitoring is not totally a new concept either. In this article, get more informed on what it is, what advantages we can get in having our company's printing output remotely monitored and how it actually works.
What is remote printer monitoring?
In order to have your printer remotely monitored, you definitely need to "Double-click" and download, and install a Windows application on computers that have printers connected to them. It is a program that:
Controls the use of printers, that is its physical availability, workload, and printer status;
Monitors printer activity and the parameters of all connected printers (local, network, and virtual);
Collects data on the status of all printing devices in the office;
Displays those data in the interface and a web dashboard for you to get up-to-date information;
Keeps track of supplies like the ink, toner, and paper consumption throughout the office which can be checked directly in the interface or online;
Provides data on printers' statuses, possible operation errors, current print queue, total printed documents and pages, average time of waiting and printing;
Unites all printers in different company departments and gives data from them – whether the printer is next door or in another country – using a single company account.
How does remote printer monitoring work?
Opting for Managed Print Services (MPS) – services offered by an external provider to optimize or manage a company's document output – is also choosing the right remote printer monitoring software provider. Once that is done you can proceed with the different steps recommended by your provider which are generally:
Installing the software: you download the program and install it on the personal computer or PC of the user who will monitor all printers
Creating your company profile: install the program on all other PCs and link them to your Company Profile ID. Using a single account, you can get data from all printers within an organization.
Connect other users: install the program on the computers of your employees. Employees' PCs and printers can be near you or located remotely.
Data for all printers is collected in a regularly updated database and displayed in the interface (where all connected printers and ink or toner levels for each device are displayed) and in the Admin Panel (which is a web dashboard that opens in any browser and that shows detailed information, divided by computer, printer, and user). As for the pricing, some applications are free of charge while in open beta. Nevertheless, prices generally depend on how many printers you want to monitor and most programs are available on an annual subscription.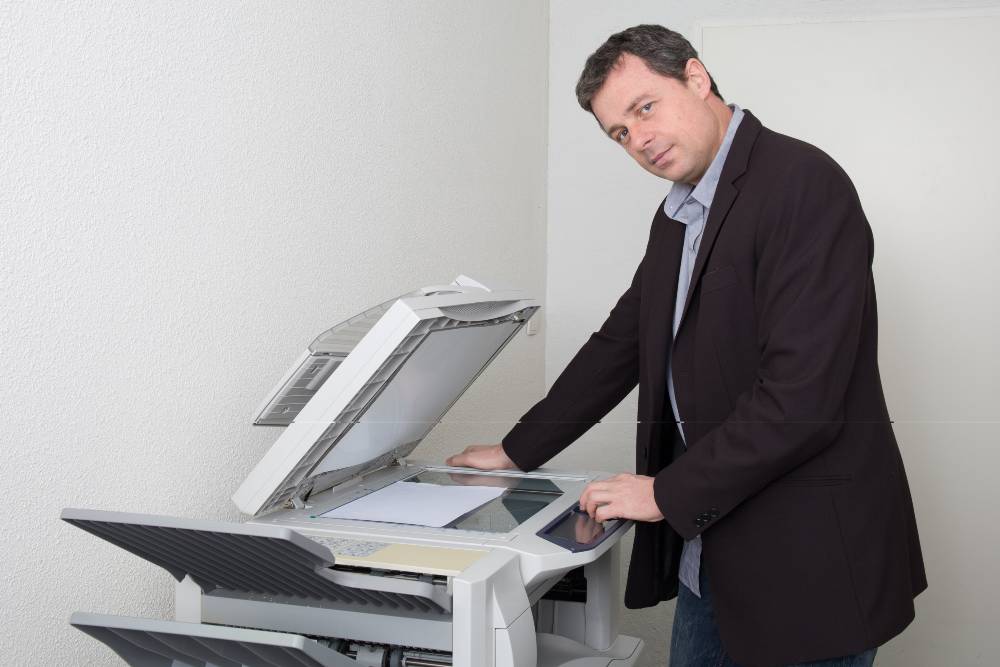 What are the advantages of having the printer remotely monitored?
Each and every software provider would brag about their products; some would mention papercut integration and going green while others would refer to as the best Cloud solution and the most complete
software
. However, the three main advantages that everyone would agree on are:
Uninterrupted printing: document flows can be dispatched to the least loaded devices or the idle ones, actions can be quickly taken in case a particular printer is off or not currently available, printer consumables are well-supervised and replenished in time;
Print speed: smooth workflows in the office are ensured, the time spent on the printing and waiting in the queue is under control;
Secure printing: only work-related documents are being printed out, highly confidential documents are protected, misuse of paper and data leaks are prevented.
Some recommendations for your print management
Paper Use
You can track the monthly dynamics of their costs and save paper by initiating policies and recommendations to your employees. You can monitor paper usage inside the company and check the total of printed documents and pages by getting short reports on the number of printed sheets of paper for an estimated time.
Consumables (Ink and toner)
You can
c
ontrol the ink and toner consumption for
printers and multifunction printers
(MFPs) as well as scanners and other devices in your company by getting data on each of them. Empty cartridges will be spotted in time and the dynamics of spending by days, weeks, and months are displayed.
Print jobs and history
In order
to
reduce the load on heavily loaded devices, you can monitor print jobs sent to a particular printer by seeing from which PCs users print the most and consume a lot of paper and ink. You can keep track of printing processes by viewing data on all printed documents for a specific period and print volumes, namely the number of pages, filetypes, and filenames. Remote
printer monitoring
is then the solution for print audit in your office. The program features provide complete control over any printing device on your network, including HP printers and faxes, multifunction printers (MFPs) or all-in-one printers, laser-printers, monochrome or color printers and tablets to name a few. In addition, with remote printer monitoring, printing can be done wirelessly with wireless printers, also known as WIFI printers; which means that any computers, smartphones and tablets connected to that network can print to the WIFI printer. So, opt for the software that suits your business, download, install and print out safely and wisely!