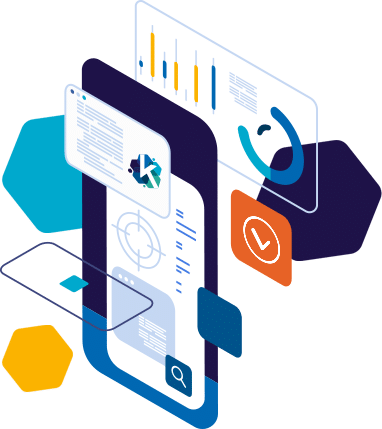 Koins is a virtual currency used in KPAX. We designed it to meet all your needs and to allow you to pay only for the data you use
The principle is simple!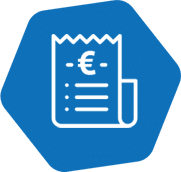 Billing management
1 Koin to access data and
meter related features
1 For 1 month you have:
Information on all available meters: Machine, mono/colour, Fax/Scan, Print/Copy, A3/A4, Simplex/Duplex meters and all manufacturer-specific meters.
Green meters for Konica Minolta equipment.
Page volume, statistics and graph reports (daily, monthly, quarterly, annual volumes).
Management of supplies
1 Koin to access data and features
related to supplies and parts' maintenance
1 For 1 month you have:
Information on ink and wear part levels to automate the renewal of supplies.
Information on cartridges: serial number, part number, capacity, first use date, last use date, estimated remaining pages, full description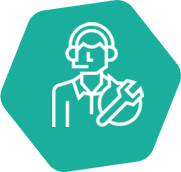 Technical management
1 Koin to access data and features related to maintenance and technical support
1 For 1 month you have:
Information about the messages on the LCD panel
Technical equipment alerts

Of course, the information listed is
accessible provided that the equipment has
the capacity
to make it available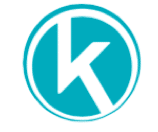 The more Koins you consume,
the less each Koin costs. Once activated,
Koins are active for 1 month.
Use your Koins according to your needs and only pay for what you use
A Toner distributor
distributes supplies and needs to have information on the ink levels on their customers' machines so that they can deliver cartridges automatically. The customer has a fleet of 100 printers. the Toner distributor will spend 100 Koins per month, or 1 Koin per device per month for access to consumable data.
A copier reseller
has a fleet of 1000 devices. The copier reseller would like to gather meter information to automate its invoicing, have information on consumables for "just in time" delivery and reduce buffer stocks, have access to technical information and develop a proactive service. The copier reseller will use 3000 Koins per month (1000 Koins for meters, 1000 Koins for supplies, 1000 Koins for technical information).
An insurance company
has a fleet of 500 copiers and printers spread over several sites. They would like to take inventory easily and evaluate the volumes used by each device in their fleet. In order to do this they need to activate 1 Koin per month and per device to obtain meter data. The insurance company will consume 500 Koins per month.
Want to know more about KPAX?
Schedule a presentation with our experts