Would you like to improve the security of your printing service? As a weak link in IT security, the use of printing devices such as printers and copiers requires special attention. Among the print management solutions allowing to secure your print fleet, KPAX solution is the reference. Find out what are the advantages of this print manager in terms of security.  
Reminder: what are KPAX solutions ? 
KPAX is a software solution dedicated to print management for companies or organizations like administrations and collectivities. This tool allows professionals to centralize the management of their printing systems from a single platform available online. You can manage everything from a single interface, regardless of the number of printing devices and the number of clients. Multi-vendor, this software solution is compatible with a large choice of printer or MFP brands and models on the market. Since 2009,
KPAX solutions
are used by more than 100,000 customers for the management of over 700,000 machines. The benefits of this solution are multiple such as the reduction of printing costs and the securing of printing activities.
How do KPAX solutions secure print jobs ?
In terms of security, this print management tool offers multiple advantages in the management of printers and copies.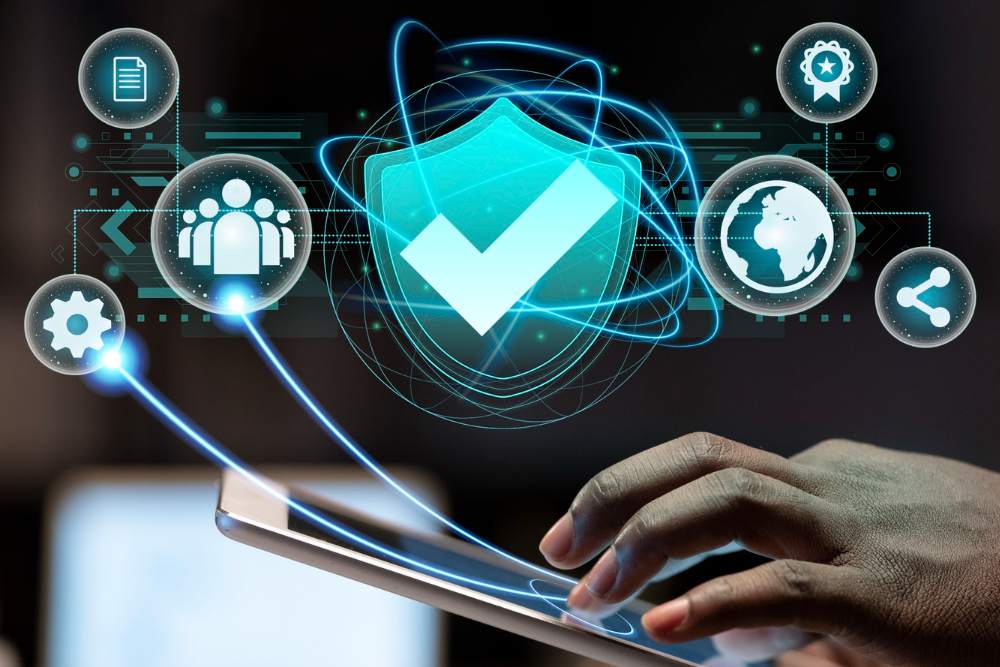 Centralized management of print jobs 
To properly manage your company or organization's print jobs, you need to have an overview of the printer fleet. This is where KPAX Manage comes in by providing a complete real-time view on one or more print environments. This real time monitoring allows you to have a proactive management in case of a failure or an outage. In practice, alerts inform you immediately if there is a problem with one of the printers or multifunction devices (MFP). In addition, this software solution produces detailed reports on print jobs. This provides you with key information that is critical to security. You know exactly which print job was done, from which printer and who the user is.
Access control to print data and devices 
To secure a company's print jobs, the number of authorized users must be limited. This restriction prevents the loss or the theft of sensitive and confidential data. The question is: how to ensure that only authorized employees perform print jobs? The answer is simple, use the print management solution KPAX Manage. This
print management software
offers several features to authenticate users such as PIN code, badge or login and password. The user has to authenticate every time to print or make a copy. You can even customize user profiles to determine the types of activities allowed such as printing or digitalization of documents.
Print job quota management
Reducing the number of users helps prevent human error, but this measure does not fully protect against external attacks. To prevent threats, it is essential to limit the use of an IT system's resources, including printing equipment. Implementing strict rules or practices is recommended, such as a print quota. You can limit the number of pages printed by a user each day. The goal is to reduce the print flow to better control the printing activities of each user. This way, you avoid data loss and prevent malicious users from accessing important data. Moreover, it reduces the waste of supplies such as paper, ink cartridges or toners. Fortunately,
KPAX Manage
has features for this purpose.
Security of data and printed documents
It is true that using digital files instead of paper documents optimizes the level of data security. Nevertheless, electronic formats are still susceptible to dangers such as malware. That's why it is necessary to equip yourself with software with security features such as KPAX solutions. This online software allows you to share and store your print data securely. To do this, it uses security protocols like SSL and HTTPS. Add to that data
encryption
to combat unauthorized access. What's more, the KPAX solution complies with current data processing regulations such as the RGPD for example. In other words, KPAX allows you to be in conformity with the standards in force.
Print management via managed services  
Does your printer fleet generate a significant amount of printing? If so, it's highly recommended that you call on expert print management service providers. This printing solution allows you to benefit from the expertise of professionals to manage your printing fleet. It is important to know that a good printing management implies the respect of several elements. In addition to document security, you need to monitor environmental impact, facilitate mobility (mobile printing) and improve productivity. All the rules related to these points must be included in a
printing policy
. In this context, KPAX Manage is the right solution as it allows the delegated management of print flows. Managed Print Services (MPS) allow you to stay focused on your core business.