Is your printing fleet generating too much expenditure on consumables? To keep your printing infrastructure under control, it's vital to properly manage the use of paper, ink cartridges and toners. The question is: how? To ensure proper print management, discover some tips for managing your consumables. 
Why is consumables management so important ?
Good consumables management is a major issue in print management. And with good reason: by controlling the use of printing consumables, you keep your budget under control and reduce your company's environmental impact. Indeed, wastage of ink and toner cartridges is commonplace in printing environments. By managing your consumables correctly, you can reduce the cost of purchasing new ink and toner cartridges. At the same time, you limit the amount of waste your business generates. Of course, to achieve this result, you need to take strict measures. Add to this the use of dedicated management tools such as a
print manager
.
What are the best ways to manage these printing consumables ?
There are several steps you can take to limit waste and save money.
1st action: Establish printing rules 
To effectively reduce waste and the printing budget, you need to set up printing rules. This is what we call a
printing policy
. A number of practices need to be adopted by all users in order to rationalize printing activity. 
These include
Reduce the number of pages printed to the strict minimum. 

Limit the number of users authorized to print.

Print documents on both sides and in black and white.

Print in draft or economy mode. 

Use economical text fonts: Arial, Calibri and TNM (Times New Roman). 
Note: To limit your daily printing volume, use electronic files.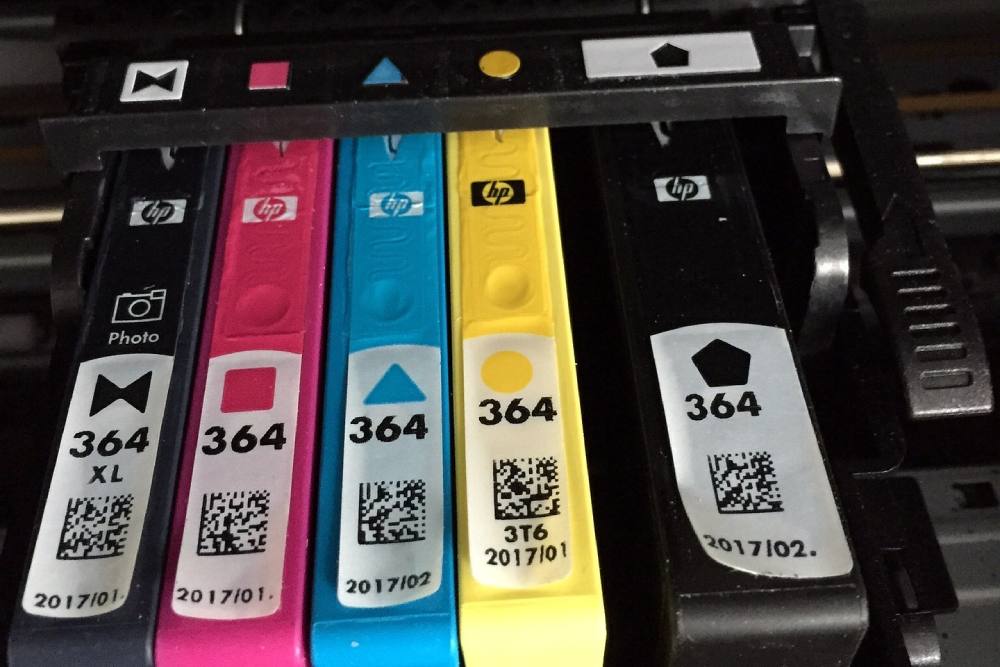 Action 2: Monitor and control consumable levels in real time
If you let all your staff print, consumables are bound to be wasted. But even if you limit the number of pages printed, there's no guarantee that they won't be over-used. To identify unnecessary printing, you need to monitor and control the print flow. This can be done using print management software with real-time monitoring functionality. This tool will give you a clearer picture of the situation. In particular, you'll know which users are printing the most documents. Depending on the results, you can take more specific action.
Note that some software packages offer detailed reports over a set period of time.
Action 3: Use quality consumables 
The choice of ink or toner cartridges also influences consumption and printing costs. If you want to reduce consumption over the long term, opt for high-capacity cartridges. This extends the life of the consumables and the time it takes to replenish them. In addition, to avoid multiple purchases from different suppliers, opt for multi-brand consumables. In other words,
ink cartridges compatible
with different printing devices. These interchangeable cartridges are ideal for print fleets comprising devices from different manufacturers: Brother, HP, Toshiba, Xerox, etc.
Action 4: Recycle consumables
Printing in large quantities not only adds to costs, it also generates bulky waste. And that's exactly what you need to avoid, because printing waste is pollutant waste. The more polluting waste your company generates, the more negative its environmental impact. To remedy this, opt for the recycling of used consumables, especially ink cartridges. Today, there are programs that collect and recycle this type of office supplies, in return for a buy-back or discount. In addition to reducing environmental impact, recycling makes good financial sense.  
Action 5: Educate and train users 
Last but not least, to encourage users to apply new printing processes, an awareness-raising phase is recommended. They need to be made aware of the benefits of reducing paper and ink waste. By understanding the
benefits of good print management
, including consumables, your staff will be more inclined to respect them. Of course, you can't expect your staff to integrate your new business processes immediately and without difficulty. For this, you'll also need to plan a training phase. But remember, the new printing methods must be easy to apply. This is vital if employees are to adopt them quickly and easily.
KPAX Manage, for efficient print management 
Are you looking for an efficient, high-performance tool to manage your company's print flows? Choose KPAX Manage, a print management software solution for professionals. Our software solution offers a range of features to help you manage every aspect of your print fleet. From managing consumables to managing access rights to printing devices. As a multi-brand support, our software solution is compatible with different brands of printing devices. 
So don't wait any longer to use
KPAX Manage
to manage your printers and copiers efficiently and easily.